Document design & templates
Create and visualize a story
that engages people.
Design is not about the looks, but about the right strategy and visual content to help tell YOUR story.
Design packages start at $350 including strategic consulting and ready-to-use templates for sales, training and presentation decks, pitch documents or training material
An effective process with the right balance of strategy and design
Creative brainstorm session that helps define document strategy and story
Creation of effective page-by-page structure to help achieve objective
Application of effective design techniques to optimize the document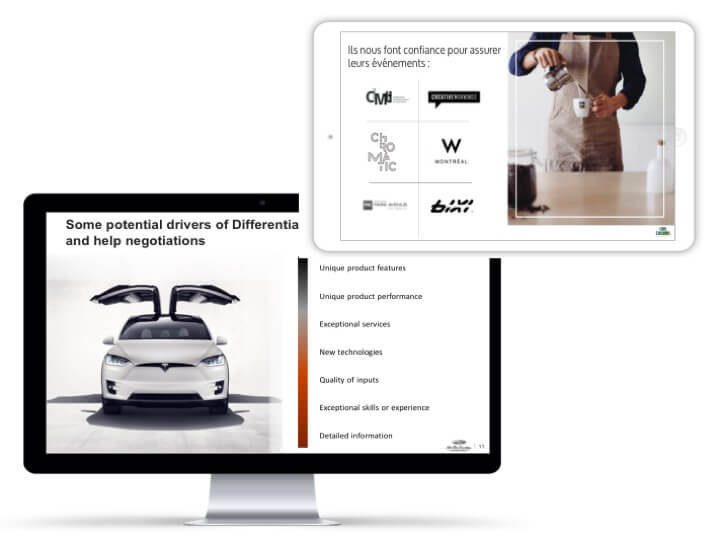 Change your productivity once and for all
Template programmation
Get optimal, consistent results for your whole team with the programmation of a template
Easy professional design
Create your own professional document in only a couple of clicks.
Customized to your usage
Programmation look is adapted to your needs: creative, visual, corporate.
Uniform company look
Following your branding principles, a uniform look representing you is created.
A creative, yet structured methodology
Think follows a process based on industry best practices including strategy definition, storytelling and creative visual design
With strong before and after results…