Optimized, professional presentation templates
Unique thanks to their productivity aspect, templates are programmed to be user-friendly and ensure time-saving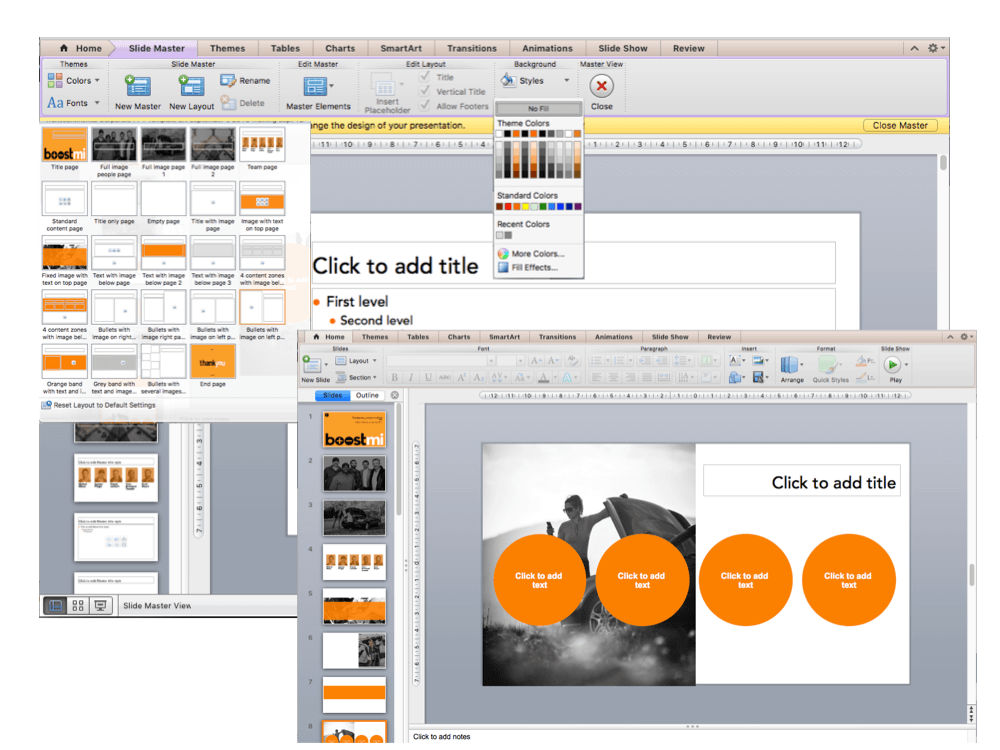 Easy-to-use
CVC optimizes the easy-to-use standard menus of PowerPoint and Keynotes with a large amount of high quality page layouts. Just click or drag and drop on the design and start creating effective and professional looking pages.
Customized
Page layouts are customized to your brand's standards and industry's best practices of colors and font usage. Extra company-specific design pages can be added.
Support
Even though CVC templates are focused on user friendliness, templates do come with a guideline document. Web conferences and other company-style documents could be added to ensure comprehension of all your staff.
Save time: thanks to programmed page layouts, ready-to-use pages and colors and styles, your team picks and chooses instead of starting from scratch and losing time trying to rebuild a company look.
Alignment: templates can be created or improved based on your branding principles. It should become one clear look, which also improves the integration of other pages and other presentations
Effective client meetings: templates will help employees become more efficient and results will be based on best practices, which helps you look professional during client meetings and improve success